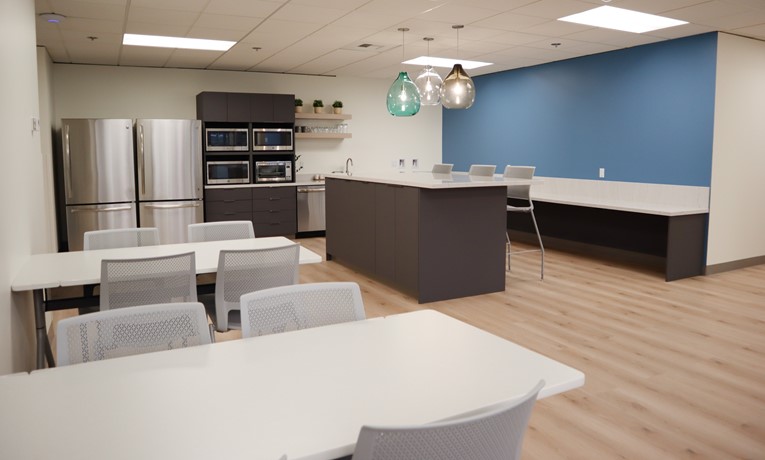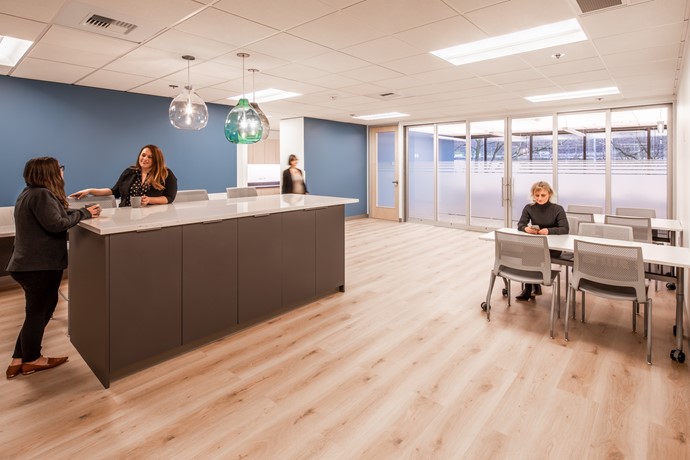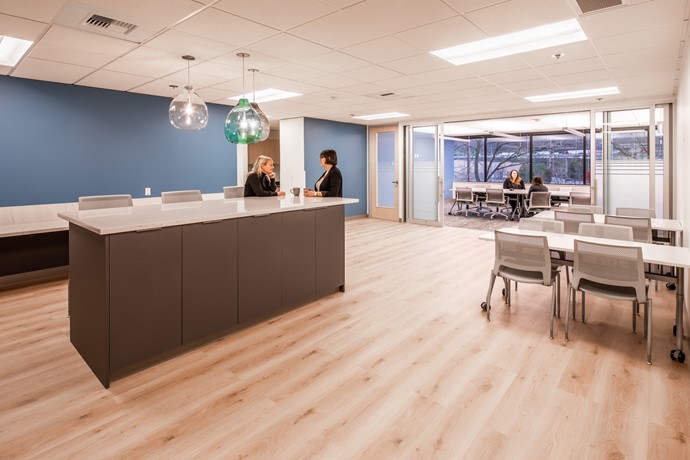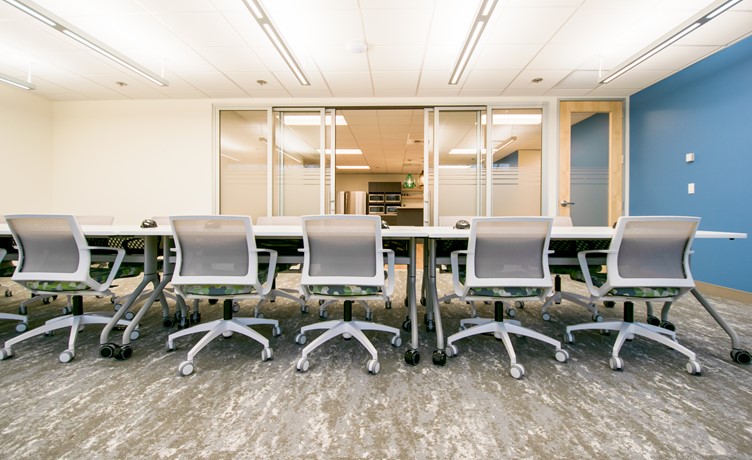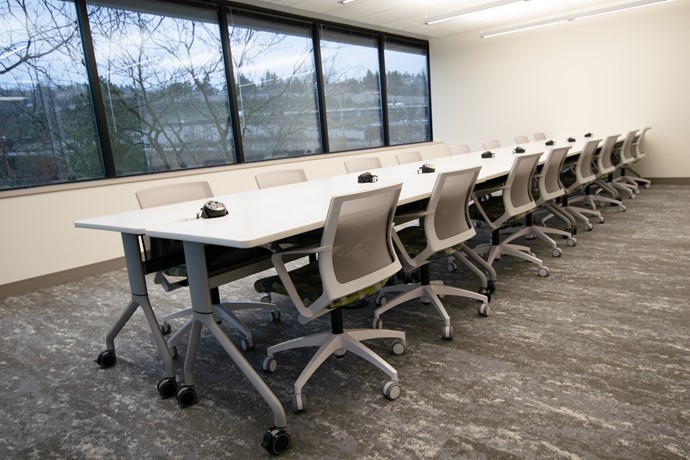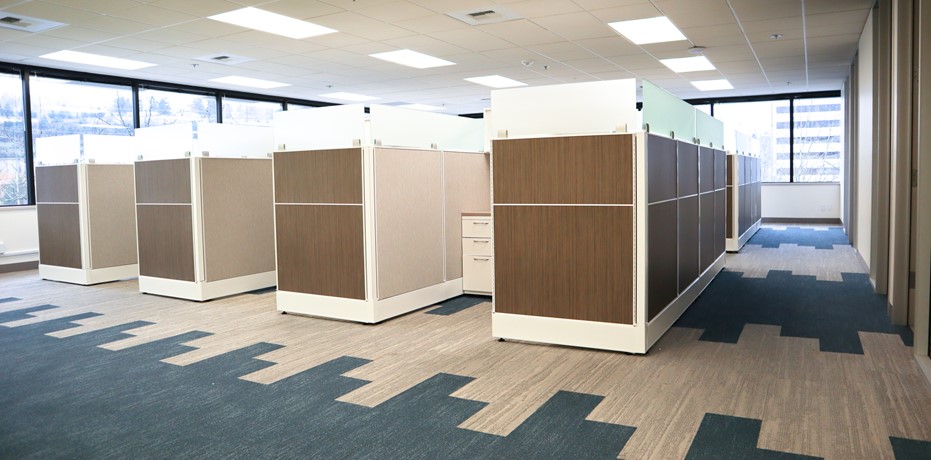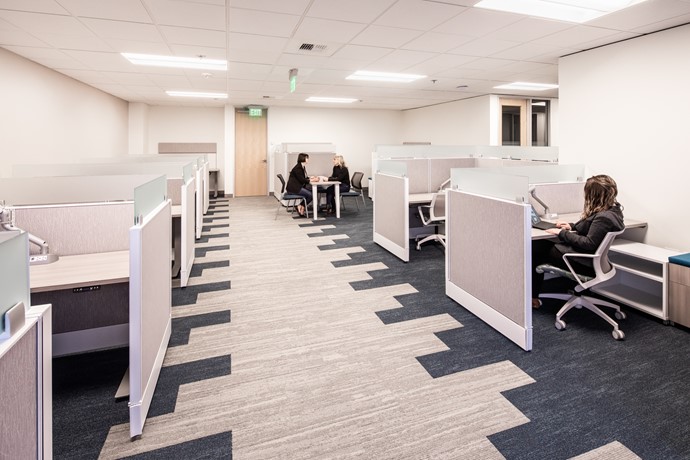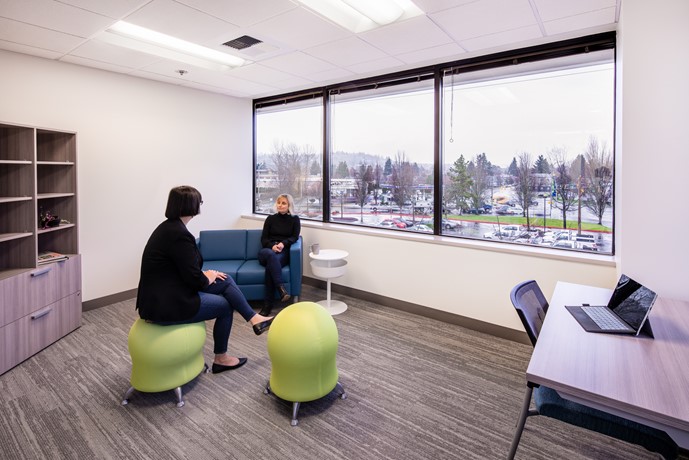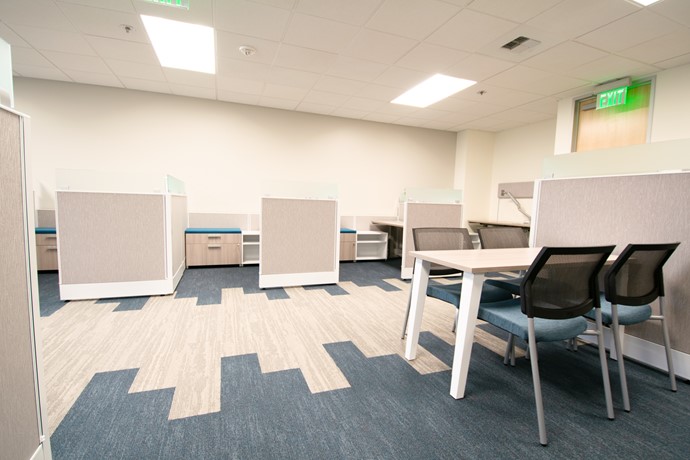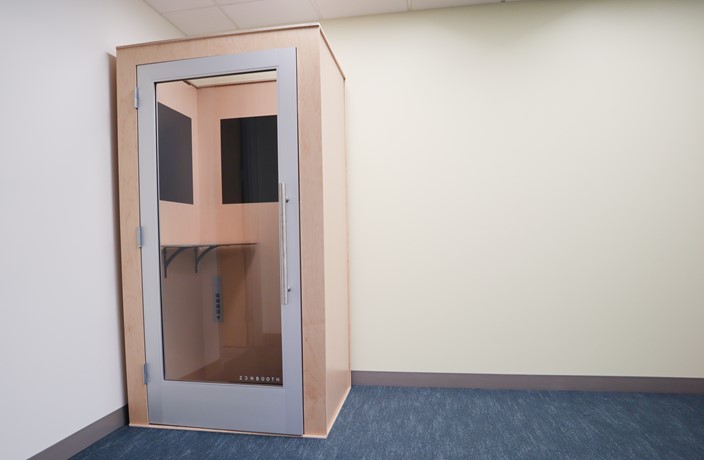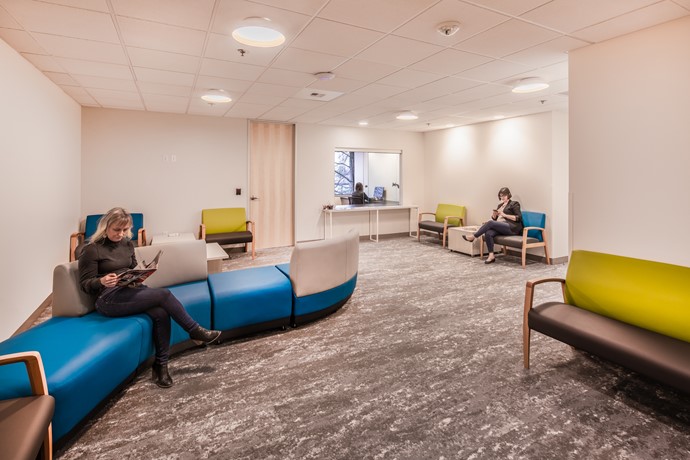 Employees: 65
Location: Renton, WA
Square Footage: 9,600
Architect: JPC
Photographer: Apex & Anam Media
King County Sexual Assault Resource Center (KCSARC) is a non-profit organization working to alleviate the trauma of sexual assault for victims and their families. They recently acquired new counseling and office space in Renton, WA and partnered with Apex to help fulfill their vision for their new space. They needed a simplified solution that also addressed the varying needs of the different departments.
We equipped and installed furniture for the lobby and reception area, therapy rooms, administrative offices, conference room, and a break/lunchroom. We also installed phone booths, so employees can have quiet spaces to take sensitive phone calls.
Services Provided:
Space Planning
Design
New Furniture Specification
Furniture Delivery & Installation
Manufacturers Used:
AIS
Room
Ideon
Safco
SitOnIt