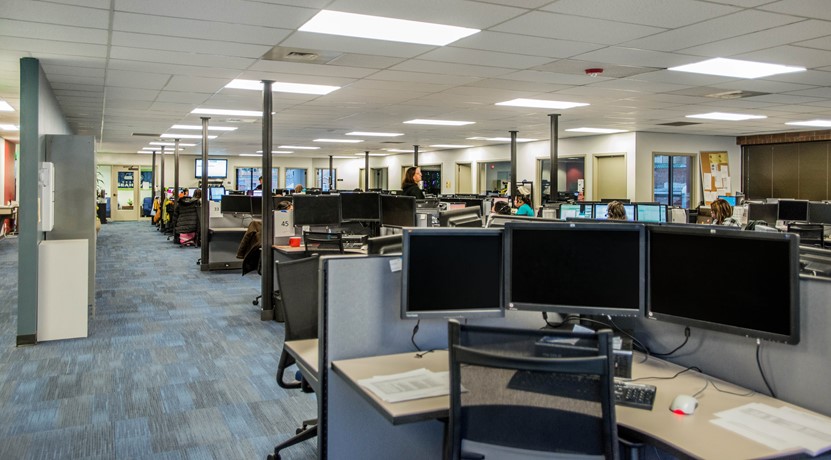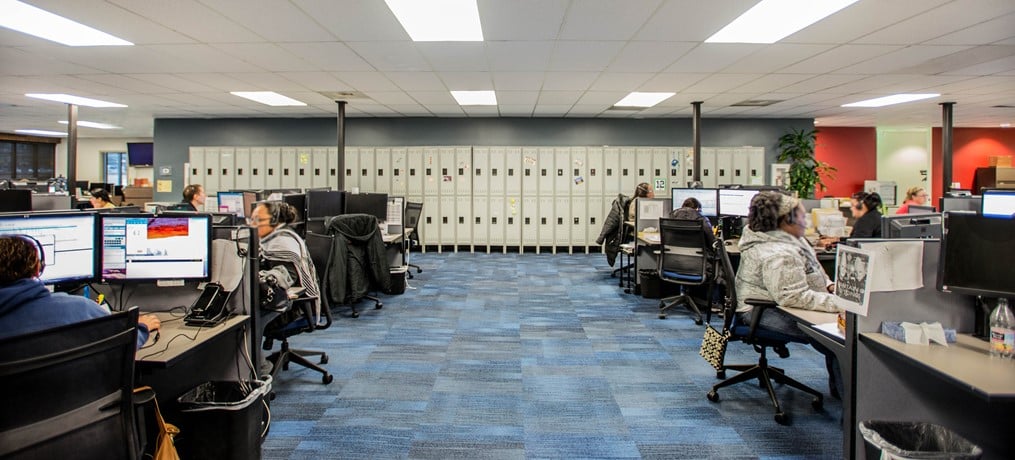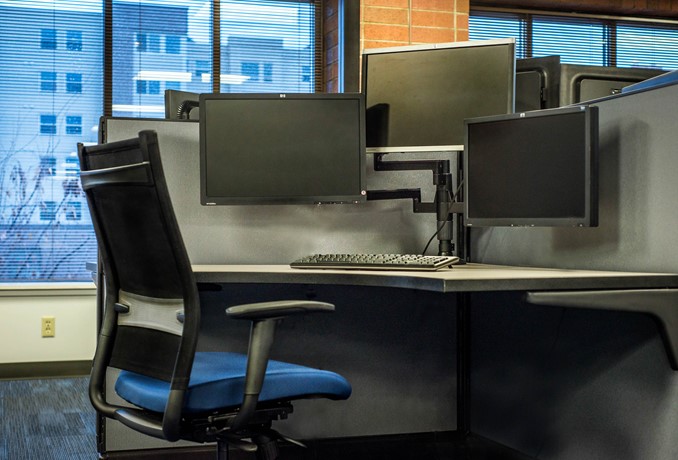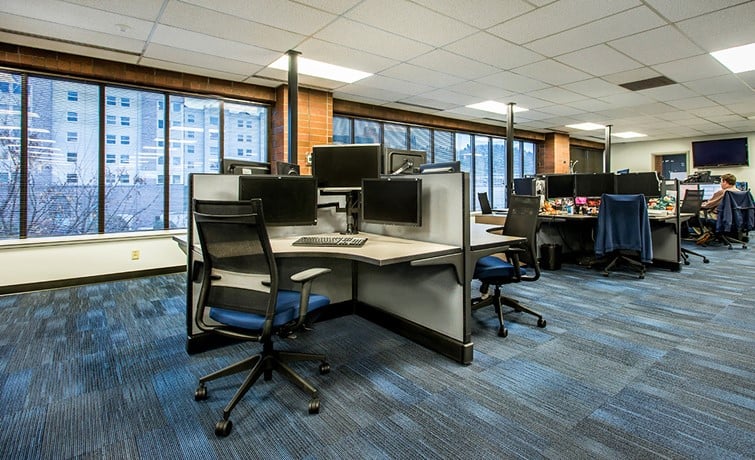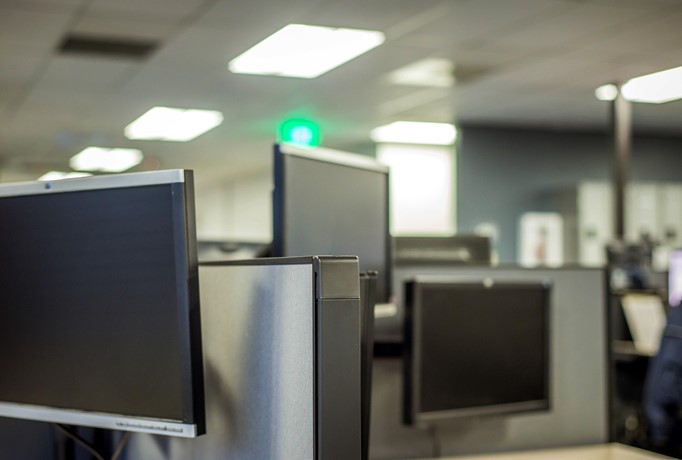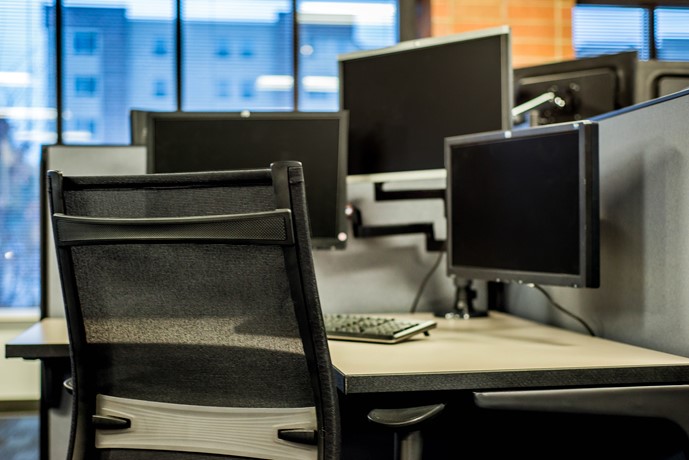 First Transit call center provides 24/7 public transportation dispatch assistance for handicap and elderly needs.
Size: 8,000 sq. ft.
Headcount: 10,000 employees
Location: Seattle, WA
First Transit was transitioning into a smaller office space. The new space decreased its real estate from 15,000 sq. ft. to 8,000 sq. ft., while offering an open floorplan for a more collaborative work culture. It was critical to identify a planning style that would accommodate the same headcount in a smaller footprint, provide flexibility for reconfiguration and growth in the future, along with ergonomic solutions. Apex developed a standard kit-of-parts for the workstations that would allow for a dense environment, but with acoustic barriers for employees while on the phone. Apex also identified ergonomic tools with a chair that fit multiple body types, for the employees who have long sitting times, along with monitor arms that supported up to three monitors.
First Transit leveraged Apex's holistic approach to workspace services as a time and cost-saving solution for the project. Apex provided services from decommissioning the former space, LEED-certified recycling of material, and IT e-waste services to new furniture style planning, relocation, delivery and install.