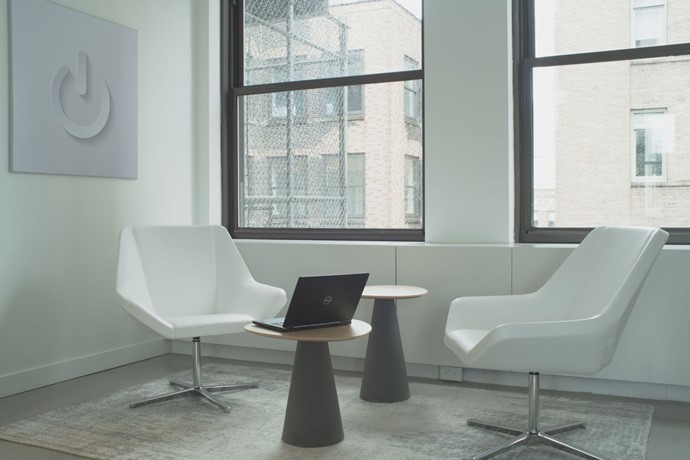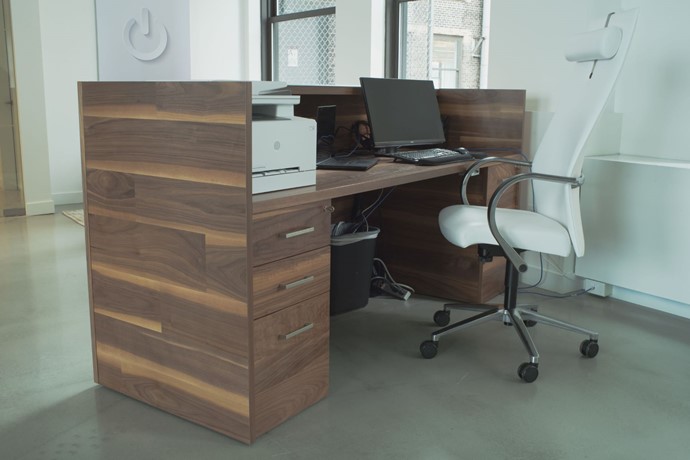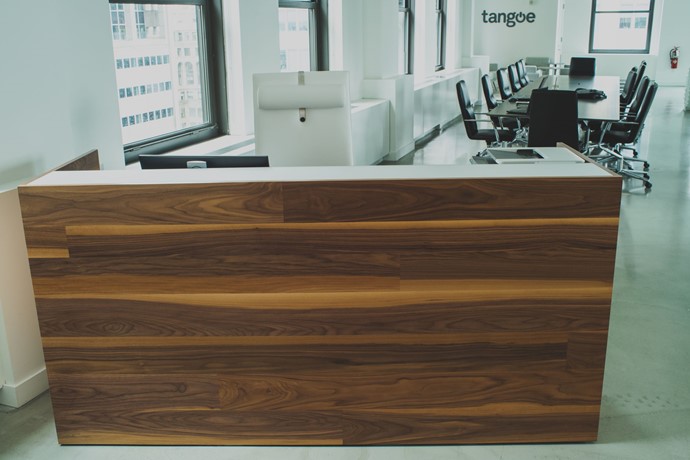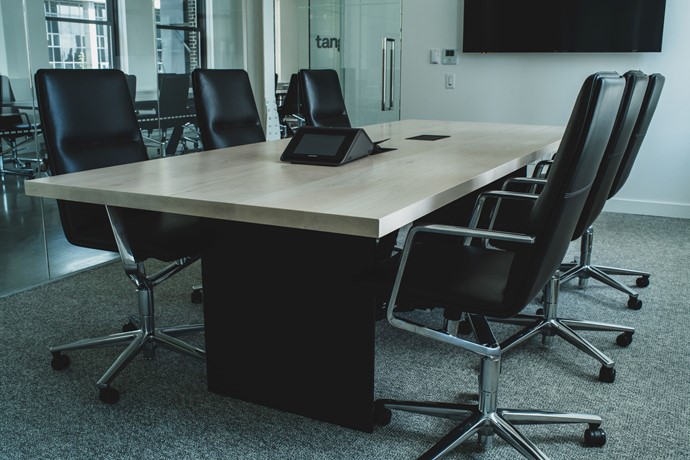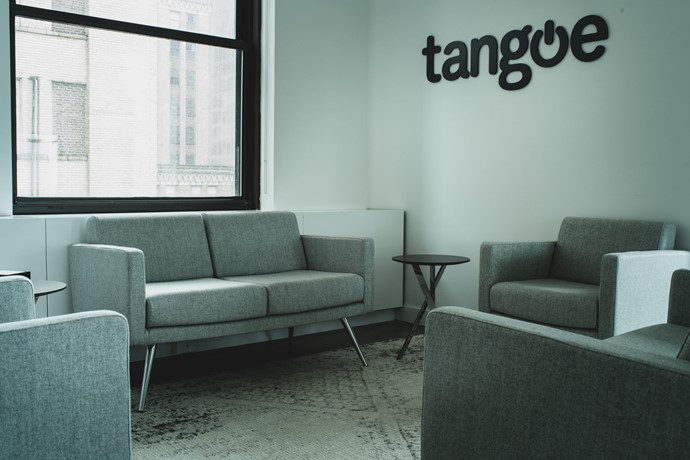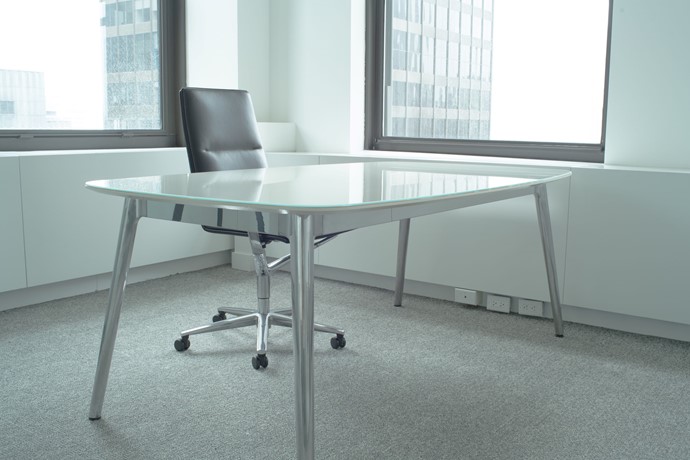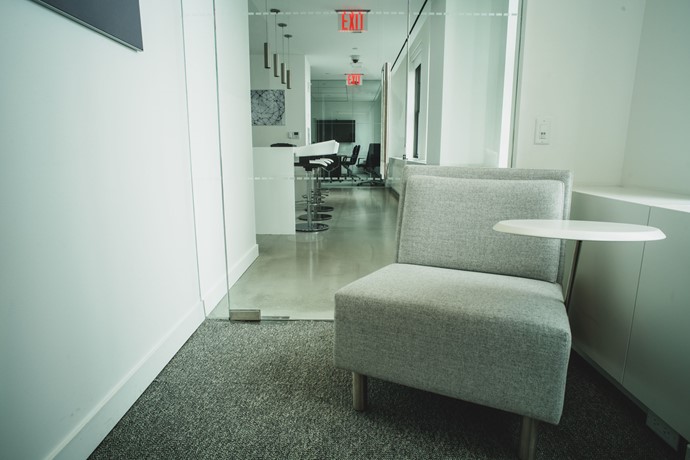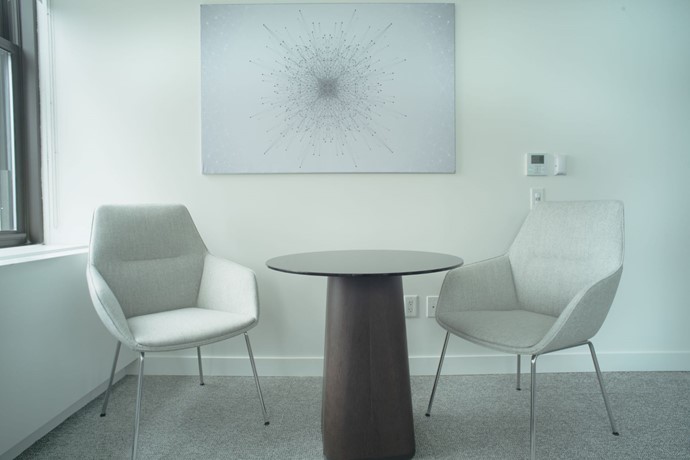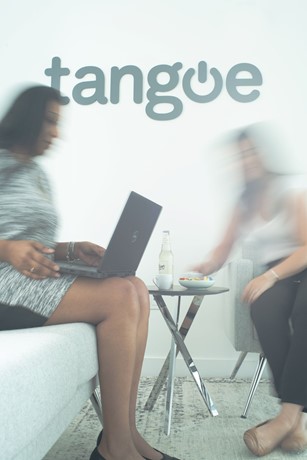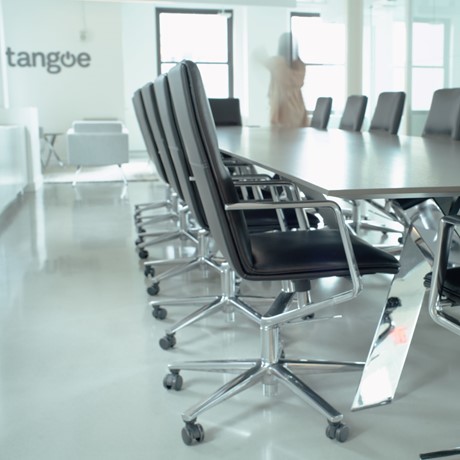 Tangoe is a global information technology company that builds solutions for centralizing, comprehending, and controlling technological environments for their clients to help them increase productivity, reduce costs, and drive predictable results. They recently acquired a showroom and executive meeting space in midtown Manhattan. As a longtime workspace partner, Tangoe called on Apex for help furnishing a C-Suite executive space.
Size: 2,500 sq. ft.
Headcount: 3,000 worldwide
Location: 285 Madison Ave, New York, NY 10017
Photographer: Brother Mountain
Apex has worked with Tangoe to help outfit multiple workspaces across the US, but this project fell outside of the "standardized" furniture Tangoe was accustomed to. Apex provided high-end furniture solutions to complete the executive space. Our designer worked closely with the client to hone the aesthetic vision for the reception, lounge, conferencing, and executive desking spaces. To create privacy and spaces for confidential discussions, we equipped the space with speech privacy technology.
Manufacturers Used:
Darran

Davis

Martin Brattrud

Allemuir

Keilhauser

Meyer Wells

Making Privacy Simple